Commissions by Neilson Carlin
Classic Realist
If you are interested in discussing a commission by Neilson, please contact us.
ask@thesacredartgallery.com
t: 480-946-1003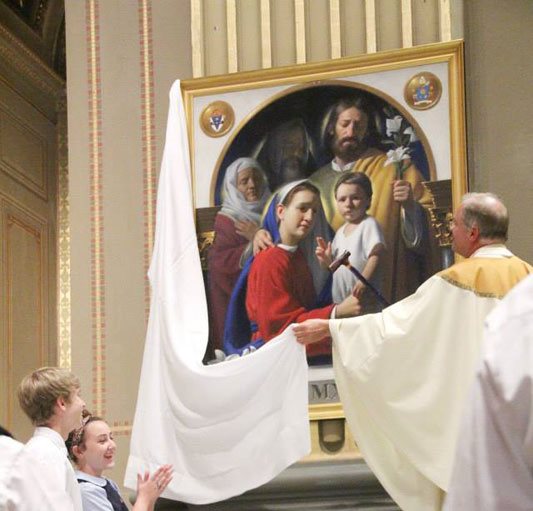 Unveiling of "The Holy Family"
Neilson Carlin was commissioned to create the Icon image of the Holy Family for the World Meeting of Families – Philadelphia 2015. It was unveiled and blessed by Archbishop Chaput at the Cathedral Basilica of SS. Peter and Paul at a Mass held at 6:30pm on September 7, 2014.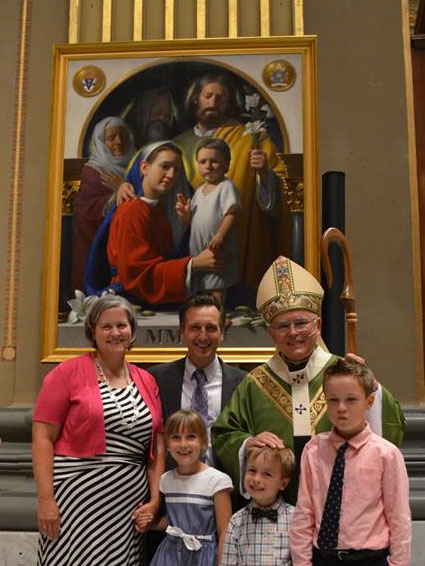 Carlin and his family with Bishop Chaput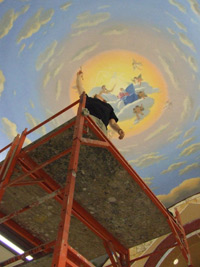 Painting of Church Ceiling
Elaborate scaffolding was erected to create this image for a church ceiling.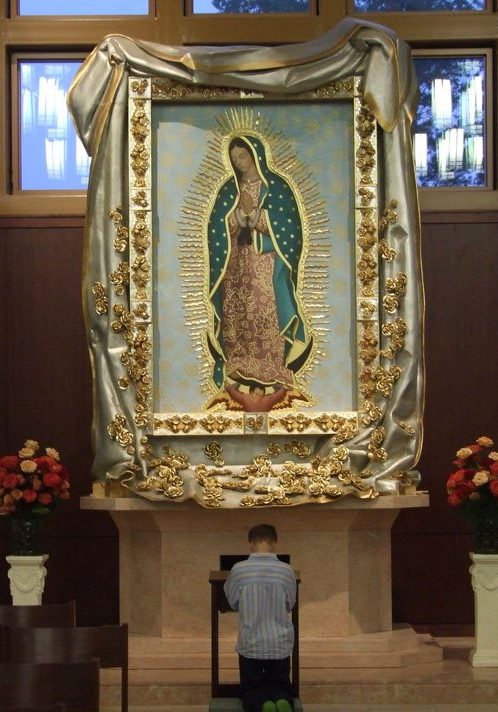 Our Lady of Guadalupe Church, Doylestown, PA
"Our Lady of Guadalupe
Tilma Reproduction",
26 x 72 inches, Oil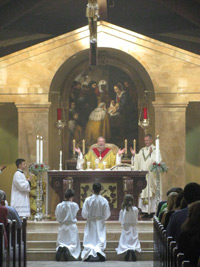 Epiphany Roman Catholic Church, Normal, IL
"Adoration of the Magi"
Original by Bartolome Murillo
Reproduction by
Neilson Carlin,
96 x 72 inches, Oil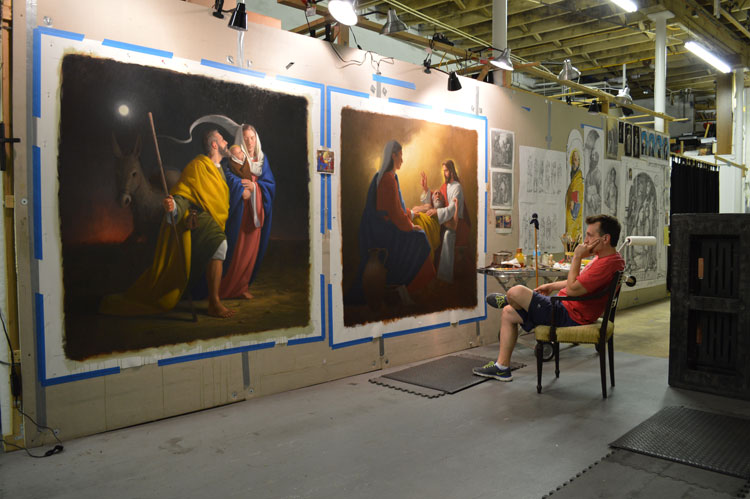 Series of Images for Church
Commission prices are dependent upon the size and complexity of the requested work. Contact us to discuss your needs.
Representing The Finest in Religious Art