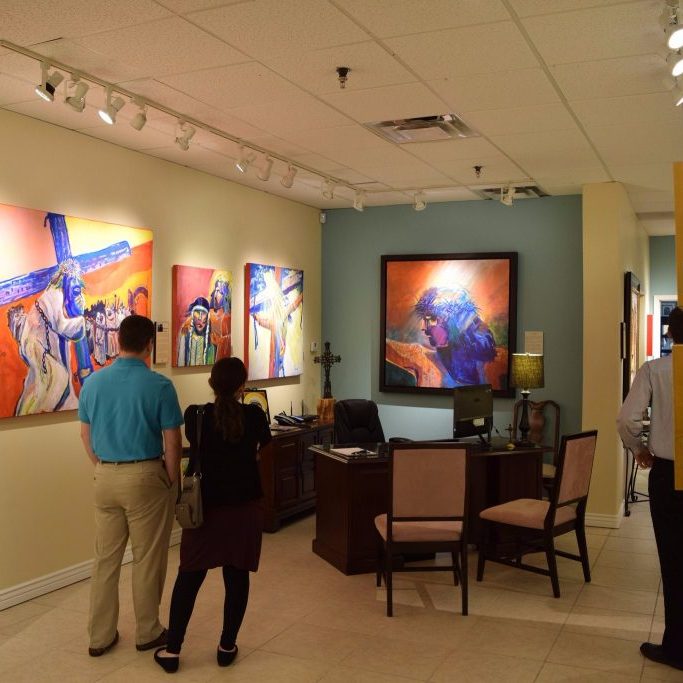 7165 E. Main Street Scottsdale, AZ 85251
480-946-1003
[email protected]
Hours: Mon - Saturday 10am - 5pm
Thurs evening ArtWalk 7-9pm
Thank you for your interest in working with The Sacred Gallery. Before submitting we ask that you please take a moment to review our website to determine if your work might be of interest to our gallery.
Please Review the following guidelines before submitting:
We do not accept submissions via mail or on-site delivery.
Only on-line submissions will be reviewed.
We review artists every few months.
If we become excited about your work a gallery representative will contact you to make arrangements for an interview and viewing.
Submit the following items to [email protected] for review:
1. A link to your website, or attached JPEG images of your most recent work
2. Retail pricing for all work
3. Bio and Resume
4. A list of all the galleries that currently represent your work
Representing The Finest in Religious Art