Commissions by Vivian Imbruglia
Modern Iconography
If you are interested in discussing a commission by Vivian, please contact us.
ask@thesacredartgallery.com
t: 480-946-1003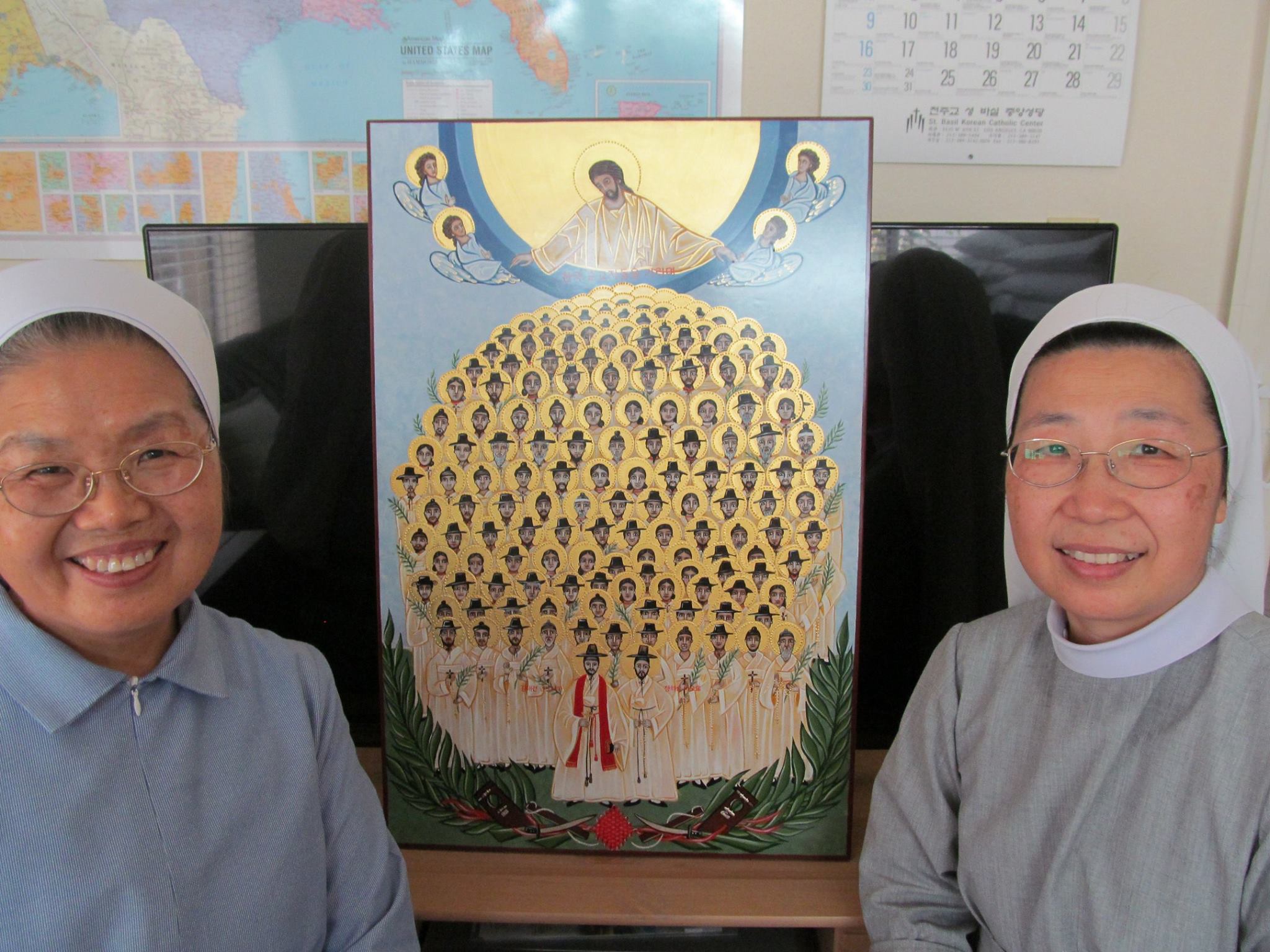 Completed for the Sisters of Blessed Korean Martyrs in Bellflower, California.
Shown here with their happy recipients, the Sisters of the Blessed Korean Martyrs.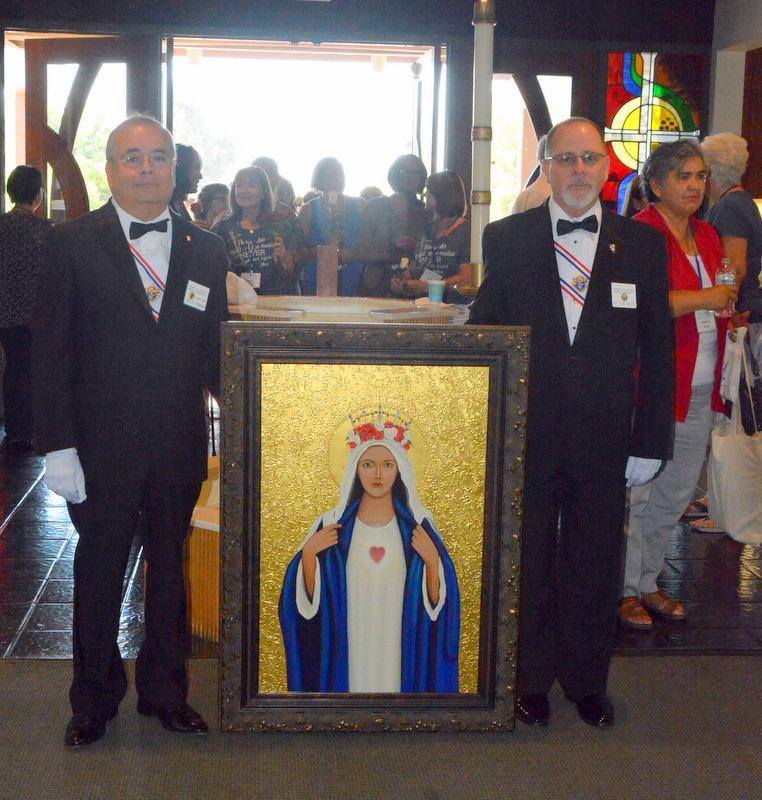 The Immaculate Heart of Mary
St. Peter and St. Paul Roman Catholic Church
The crown is embedded with jewels donated by the women of the parish.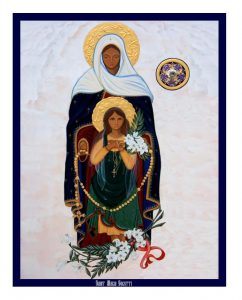 In the meditation area of the Youth Center
St. Peter and St. Paul Roman Catholic Church
Alta Loma, California
Representing The Finest in Religious Art