Blog
What's Happening at The Sacred Art Gallery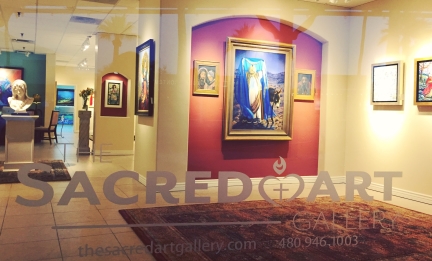 We are so excited to share this new experience with you – a gallery of beautiful religious artwork. Stop by and see what we have! Click on the images to open them up.
Read More
Representing The Finest in Religious Art
-To do something beautiful for God
-To enrich and inspire lives
-To bring people closer to God through beauty in art
-To support and encourage artists to create fine religious art
We are here to help fill your need in religious art, whether as an inspirational piece for your home, as a large project for your church, or a gift of beauty for a loved one.