Become a Patron
If you would like to become a "Friend of the Gallery", please contact us.
You can help fund our overall mission or contribute specifically toward a particularly project.
Need help?
If you are a church in need, contact us if you need help funding sacred artwork for your space.
Become a Patron
Would you like to contribute toward a church or project that needs financial help to beautify their space? We are excited to be able to offer this service to assist in financing large visual art projects in churches and institutions.
Below are some of the projects that need your help. Please contact us if you see any projects that interest you.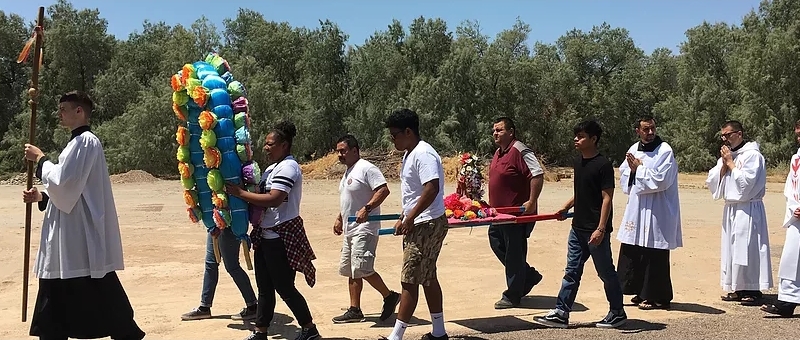 Project #1 - Native American Churches
The Franciscan Friars of the Holy Spirit's main mission is to the Native Americans in the Diocese of Phoenix. "We are anxious to rebuild and beautify the 11 mission churches in our care." They could use your help.
Project #2 - GCU Newman Center
Grand Canyon University has recently opened a campus Newman Center to meet the spiritual needs of the Catholic students there. They have a small space that can use some beautifying to uplift this group of young believers.
Contact us to set up funding for a legacy you would like to see in your religious space.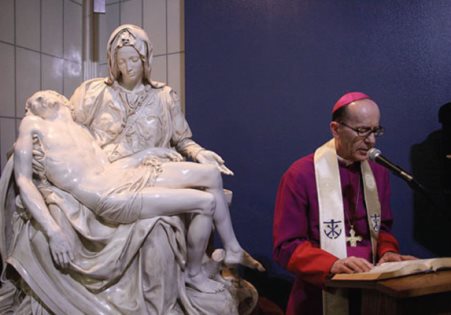 Thanks to a generous donor, the recipients at St. Vincent de Paul can be lifted above their surroundings and inspired by the beauty of transcendent art.
Representing The Finest in Religious Art
-To do something beautiful for God
-To enrich and inspire lives
-To bring people closer to God through beauty in art
-To support and encourage artists to create fine religious art
We are here to help fill your need in religious art, whether as an inspirational piece for your home, as a large project for your church, or a gift of beauty for a loved one.