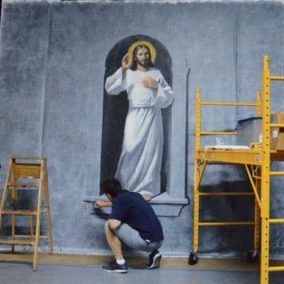 Many of our artists have built their career doing commissions, especially for churches and institutions.
If you have a need for a particular kind of artwork to complete your vision, whether a monumental sculpture or a small painting, please contact us and we will try to match you with an artist that can collaborate with you to make your dream a reality.
For inquiries:
ask@thesacredartgallery.com
t: 480.946-1003
See samples of church commissions done by some of our artists.
Neilson received a BFA in Illustration from the University of the Arts in Philadelphia. He completed his studies privately under figure painter Michael Aviano, a pupil of the legendary instructor and illustrator Frank J. Reilly. Through Aviano, Neilson traces his instructional lineage directly to the academic painting tradition of 19th century France.
Brian Donahue, a third generation craftsman, learned the fundamentals of art from his father, renowned Western Artist Vic Donahue. Brian started an independent research program, taking continuing education courses such as Liturgical Art and Architecture from the University of St. Mary's of the Lake, Mundelein, IL, Religious Symbology, and Celtic Christianity from various sources.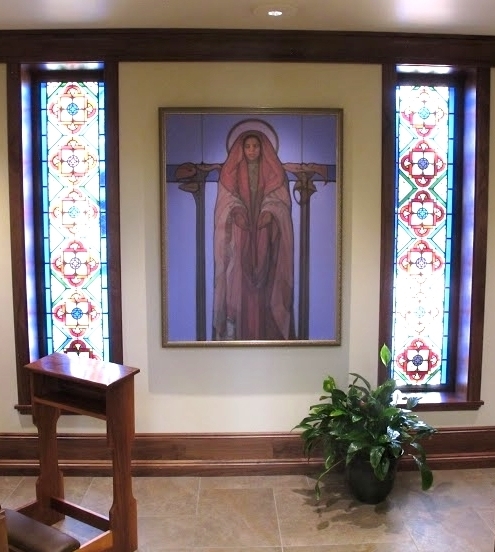 Janet McKenzie's paintings depict an inner strength that often challenge and comfort the viewer. Often using African American, Asian, and Caucasian women, Ms. McKenzie is able create empowering images of women that are beautiful, thought provoking, and often haunting. Her portrayals of Mary, the beloved foundational figure around which timeless women gather, reaches out to us with ineffable dignity.
Vivian Imbruglia is an iconographer from Rancho Cucamonga, CA. She has been writing icons since 2005, having completed nearly one hundred works ranging is size from something you could hold in your hand to large images nearly five feet tall. Her original icons can be found in homes, churches, convents, and monasteries, as well as even the Vatican.
Master wood sculptor, Fernando Giron, lives in central Mexico, the son of master wood sculptor, in a village where the arts have flourished for generations. Here are pictures of some of Fernando's work, commissioned by St. Daniel's Church in Scottsdale, AZ. The crucifix, St. Philomena, St. Daniel, the altar piece, and various other carvings throughout the grounds were carved and painted by this accomplished artist.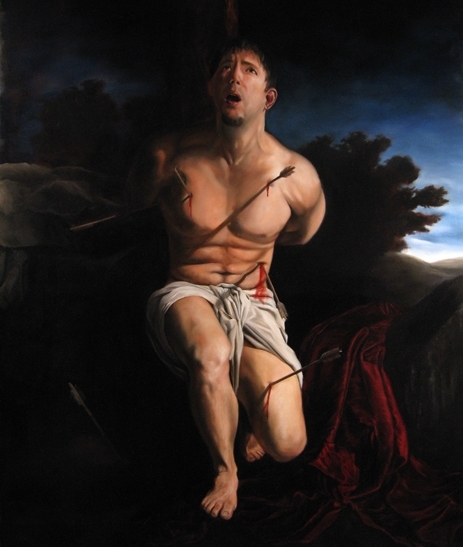 Eric studied in Todi, Italy and his style is style is strongly influenced by Italy's Baroque painters Caravaggio and Artemisia Gentileschi, Michaelangelo, Bernini, Caravaggio, Rubens and Donatello.
He has built his career doing large commissions for churches and collections.
Representing The Finest in Religious Art